I got a few texts and questions about where my bathing suit was from in all those lake pics from this past weekend. The answer: J. Crew. Duh.
Let me preface by saying that a good bathing suit is like a good pair of jeans. When you find one you like, you invest. I won't say price doesn't matter, but c'mon. Everyone wants to look good in their clothes-male and female. I have tons of bikini tops and bottoms from Marshall's (hello Trina Turk bikini for $8) and Target. But when it comes to longevity, I usually invest in a new "nice" bikini every few years. Why not?
It's in J.Crew's "Heritage Solids" Swimwear collection, and if you wait a few weeks, I bet it will be on sale. Or if you're impatient like me, you can splurge and then don't online shop for a little while. Here's the link.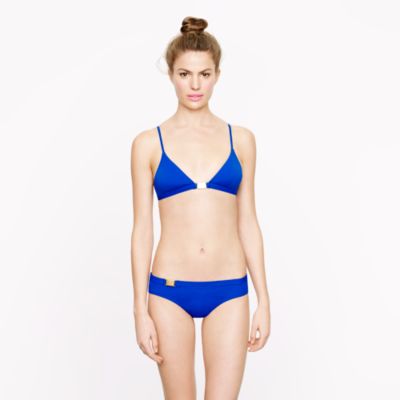 Now, for less…um…endowed ladies like myself, this "french-cut" top works really well. And I love the "belted hipster" bottom. But they make a halter version too if you need more support.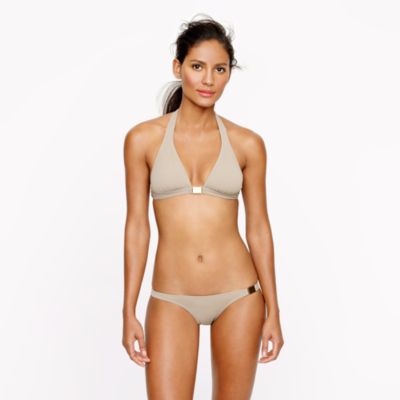 This one comes with a skinnier bottom too, if that's what you like. (yes, you can mix and match). I also like this suit because a plan top allows for a fun bottom, so you could add a pretty floral bottom or even a high-waisted vintage bottom and it would work. Love mixing and matching. They also have a one piece version here and you know I love a one-piece.
And my wrap? It's a scarf from Target.
It also functioned as a tablecloth at my cookout.